2016 China Conference of Automotive Safety Technology (Second Announcement)
发布时间:2016-08-02 来源:澳门新萄京最大平台
The 19th Conference of Automotive Safety Technology organized by the Society of Automotive Engineers of China (SAE-China),the Vehicle Safety Technology Committee of SAE-China (SAE-C/STC) and Shanghai International Automobile City, hosted by Tongji University, Shanghai Motor Vehicle Inspection Center and SAIC MOTOR, and assisted by Shanghai International Automobile City Development Service Co., Ltd., will be held on August 28-30, 2016 in Shanghai, China. World renowned experts and scholars from the automotive safety area will be invited to attend this conference. The conference is a forum to discuss automotive safety technologies and applications.
1.Main topics of the conference
(1)Collision Safety and Lightweight of Automobile.
(2)Impact Biomechanics and Occupant Restraint System.
(3)Traffic Accident Analysis and Assessment of Safety Performance.
(4)Automotive Intelligent Safety Technology.
(5)VRU ( Vulnerable Road User) Safety Technology
(6)Electric Safety of Electric Vehicle
2.Conference papers
For language of paper writing, both Chinese and English are allowable in our conference. Authors please refer to the attached templates for a unified format (Appendix 4), and also pay attention to the two dates as following. We will appreciate your active and timely contribution.
Deadline of full manuscript submission: August 10th, 2016
Notification of the decision on paper acceptance: August 20th, 2016
Email: 1532973@tongji.edu.cn (for paper submission)
3.Conference registration
Please fill the Confirmation Form (Appendix 1) and get back to us (Email:1532973@tongji.edu.cn) by August 15.
Registration Fee: RMB 1,800 per person (RMB 900 per student). All invoices of Registration Fee will be sent off within 15 working days.
Bank information:
Bank: Beijing Branch, Industry and Commerce Bank of China
Beneficiary: Society of Automotive Engineers of China (Payment in CNY only)
Account No: 0200 0036 0908 9072 309
Remark: Safety Technology Conference + delegate's name
4.Conference agenda
Please see Appendix 2.
5.Conference venue
Auto Innovation Park, Shanghai International Automobile City
Address: Lane 56, Antuo Road, Jiading District, Shanghai, China
Phone: 400-168-1010
Please refer to Appendix 3 for the location.
6.Conference Secretariat
Email: hexin@mail.tsinghua.edu.cn
Email: wuke@tsinghua.edu.cn
Appendix:
3.Location
5.Brief Introduction of China Conference of Automotive Safety Technology
(0)
最新加入团体会员 加入团体会员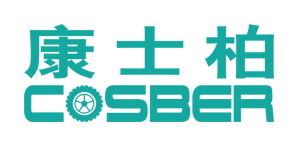 深圳市康士柏实业有限企业 企业成立20年来致力于为汽车后市场提供高技术服务。不仅是汽车检测产品生产商,更是汽车后市场系统方案服务商。产品包括汽车安全性能检测线、汽车环保检测线、汽车维修企业专用检测系列、汽车教学检测系列、汽车制造厂整车下线检测系列、汽车竣工检测线、康士柏赛霸系列动力检测系统、系统App及汽车加载制动检测台等各类机动车检测台,成功进入英国、新西兰、泰国、南非等多个国家和地区。