Announcement on the 1st International Fuel Cell Vehicle Congress (FCVC)
发布时间:2016-09-07 来源:澳门新萄京最大平台
Relevant units:
To promote fuel cell technology implementation through international cooperation, SAE-China will hold the first International Fuel Cell Vehicle Congress (FCVC) on 7thand 8thof November 2016, in conjunction with the 53rdExecutive Committee and its affiliated Annex meetings ofTechnology Collaboration Programme on Advanced Fuel Cellsaffiliated to the International Energy Agency (IEA AFCTCP).
The theme of the first FCVC is "consensus, communication and collaboration" between governmental, academic and industrial partners with vested interests in fuel cell vehicle technologies. The meeting topics cover the current status and future trends of the key vehicular fuel cell technologies within and outside China. Special sessions include fuel cell vehicle development updates at major international and Chinese automotive companies; hydrogen production and distribution; fuel cell performance evaluation, code and standard; and key fuel cell component developments. Detailed agenda is provided in the attachment. We sincerely invite you to join us with your ideas and enthusiasm to make the congress a high level platform of technology exchange and business collaboration for worldwide implementation of fuel cells in transportation applications.
Organizer:Society of Automotive Engineers of China (SAE-China)
Under theguidance of:Ministry of Science and Technologyof PRC, Ministry of Industry and Information Technologyof PRC, ChinaAssociationforScience and Technology
Under the auspices of:International Energy Agency -Technology Collaboration Programme on Advanced Fuel Cells, United Nations Development Program,Argonne National Laboratory,Toyota Motor Corporation and AngloAmerican
Co-Organizers:China Automotive Technology & Research Center,
Tsinghua UniversityandTongji University
Date&Venue:on 7thand 8thof November 2016, Beijing Capital Hotel, 61 Dongsanhuan Middle Road,Chaoyang District,Beijing, China
Registration fee:Seethe attachment for details on the registration fee. The fee covers the cost for conference materials, site visits and meals, but not hotel and transportation to conference.
Website:http://fcvc.sae-china.org
Contacts:
Ms. Ge Yingying/ Gao Cuicui SAE-China
Tel:(86) 010 5095 0090/ 0044 Fax:(86) 010 5095 0086/0095
Mob:(86)18810542089 /18301531070
Email:geyy@sae-china.org/gaocc@sae-china.org
Announcement on the 1st International Fuel Cell Vehicle Congress (FCVC)
Attachment 1 Agenda
Attachment 2 Registration fee
Attachment 3 Registration form
(0)
最新加入团体会员 加入团体会员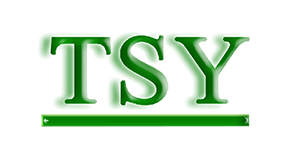 长春振宇机电成套有限企业 长春振宇机电成套有限企业成立于1998年4月,是汽车线束导通检测设备、流水线、绞线机等非标设备的供应商。经过22年的努力,现已成为一家集研发、生产、销售、服务于一体的、具有较强实力和发展后劲的民营实体企业,拥有国内外先进的检测、试验、生产设备共计80余台套。